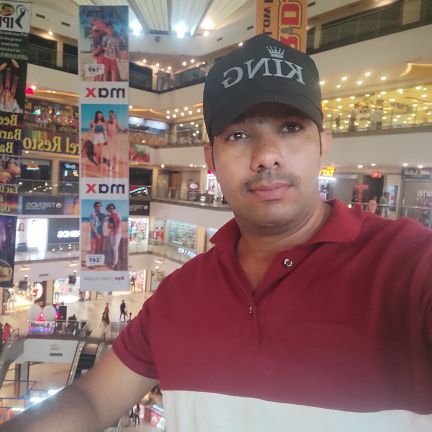 Indian
#India Defence Jurnalist , Please Follow kare 💯%FB 🌿🌿🌿🌿🌿 बाजार मैं 1-2 नई मूंगफली आ जाने से बादाम के रेट कम नहीं होते दोस्तों ____🌿🌿🌿🌿 #Shekhawat
Rajasthan, India
Captured Spaces

15

Avg. Participants

519

Spaces last 30 days

15
Komal Shekhawat 🇮🇳🇮🇳

@Shekhawat_089

IB #India #Rajputana हुकूम आप फोलो करे फोलो बैक 200% मिलेगा 🙏 हमारी हूकुमत बाईसा राज राजस्थान On My Notification🔔 please

AZHARUL SALMAN

@AZHARULSALMAN1

I'm a Indian actor 📽 follow me, follow back. jai Hind jai jawan Jai Kisaan 🇮🇳

Manish kumar ADVOCATE 🇮🇳🇮🇳

@kumarmanishsd

#INC 🇮🇳 !! Writing the truth has become a habit !! Country is above all my caste religion country !! !! Member of #National_human_Rights !!