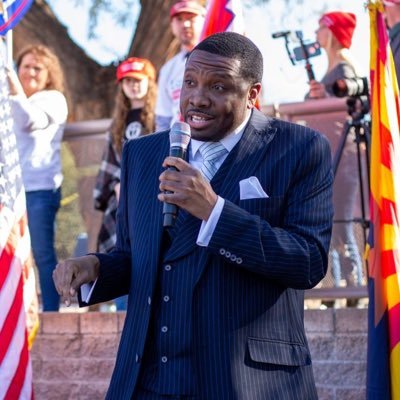 Christian Lamar
📜🇺🇸 AZGOP Exec Cmte, Member-at-Large, 2022 Republican AZ State House Nominee, Precinct/State Committeeman, 2x Trump voter, America 1st, Faith #AZ #LD2 #CD8
Arizona, USA
Captured Spaces

1

Avg. Participants

54

Spaces last 30 days

1
Love Politics/RealityTV. I Love America & value the Constitution #Patriot #Conservative. #DefiCrypto $Doge $Move $Rise $SFM $GRV and many more ❤

if u Dm me and ur not one I talk with on twitter. I will block u. Hard working. God fearing Patriot. I'll die on my feet before I'll live on my knees

Independent in party and thought. Small business/Armed forces/Common sense/Empathy. Seek common ground.
-

Ended:

Apr 1

- Speakers: 9

- Duration: 2h 00m

54
-

Ended:

Dec 18 2022

- Duration: 18m

10

-

Ended:

Dec 7 2022

- Speakers: 12

- Duration: 3h 06m

47
-

Ended:

Mar 10

- Speakers: 6

- Duration: 3h 48m

136

-

Ended:

Mar 4

- Speakers: 12

- Duration: 1h 46m

45

-

Ended:

Mar 3

- Speakers: 4

- Duration: 50m

17

-

Ended:

Feb 12

- Speakers: 5

- Duration: 1h 42m

30

-

Ended:

Feb 7

- Speakers: 8

- Duration: 51m

118

-

Ended:

Jan 28

- Speakers: 28

- Duration: 4h 10m

536

Ended:

Jan 27

- Speakers: 22

- Duration: 3h 05m

945

Ended:

Jan 23

- Speakers: 12

- Duration: 1h 44m

28

-

Ended:

Jan 15

- Speakers: 8

- Duration: 2h 34m

110

-

Ended:

Jan 10

- Speakers: 22

- Duration: 3h 12m

1,067