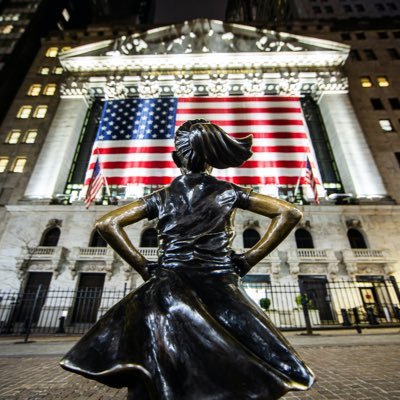 Anna
Activist for free and fair markets! #MMTLP $MMTLP https://t.co/W5cGT5W5jA https://t.co/skx3Hwu2fk http:// https://t.co/ENPPyUnfW3
Captured Spaces

42

Avg. Participants

947

Spaces last 30 days

0
BusyBrands 

@busybrands

I'm a U.S. Marine Corps Veteran, now fighting on the frontlines against Stock Market corruption. Get Rich Or Die Buying!🙌💎🙌 $AMC $GTII $MMTLP #SpacesHost

JunkSavvy

@JunkSavvy

Tomboy who loves being a girl. Rebel with a cause. Planner who does not like to plan. Dog lover. Friend.

Johnna AR-INTL.com

@johnnaarintl

AR International Executive Sales Recruiting Firm. National recruitment https://t.co/Kf19KFnSua Personal investor, no financial advice or recommendations provided.

Krucial Mix

@krucialmix

You can't win if you don't play. Entrepreneur, Dog Lover, Writer, Investor. I make videos and websites. Tweets are not financial advice. https://t.co/hciRUjtnxT

MMATMAN

@MetaGuyMarduk

🇨🇦 - Chef - Painter - Guitarist - Cat Dad - Nanotech and Energy investor🔋🦋🩳🥶🐸🍦🩳🔥🐷🥓 https://t.co/jKJDKNbPwn https://t.co/2y4xIV05rU
AR International Executive Sales Recruiting Firm. National recruitment https://t.co/Kf19KFnSua Personal investor, no financial advice or recommendations provided.

Tomboy who loves being a girl. Rebel with a cause. Planner who does not like to plan. Dog lover. Friend.

I'm a U.S. Marine Corps Veteran, now fighting on the frontlines against Stock Market corruption. Get Rich Or Die Buying!🙌💎🙌 $AMC $GTII $MMTLP #SpacesHost

Take responsibility 4 your actions/take action on your responsibilities. Tweets are my own. https://t.co/QoG82d5Szf https://t.co/UcYRWFuXy8

don't take life too seriously, you'll never make it out alive. knowledge levels the playing field #dad #retailtrader #degen I never give financial advice. DYOR.