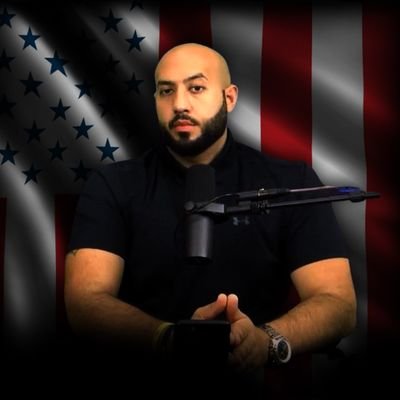 Michael Rae Khoury
When something is important enough, you do it even if the odds are not in your favor. - Elon Musk | https://t.co/07DO9bwkaC | @PLVSVLTRAINTEL | https://t.co/guYxvHM3Ee |
Chandler, AZ
Captured Spaces

66

Avg. Participants

599

Spaces last 30 days

11
Nikki

@PsyopsRabbit

💫 #PsyopsAndRabbitHoles 👀 Whatever is going on, dig deeper and zoom out further to see the bigger picture...it's always there. 👀 *spaces needs a moondoor*

TheWrightAngLe

@TheWright_Angle

America First, Media Liaison and Campaign Assistant. Owner of an Indep. Media company, Consulting Grp and 501(c)(3) #FREEJULIANASSANGE

Tickle

@TickleTexts

Writer & Architect of my destiny. Write until you awake in the dream of your dreams… OG #SpacesHost

Tim

@CitizenYvr

@tachyonvc | @theaiargo | Advanced #Tech | #Business Strategy Advisor | #Ethics | #Truth | Follows, Likes, RTs ≠ Endorsement | All Content My Opinions, only |

Nathan G. 🇺🇲

@ProBusiness_svc

Anthrax #Vax_Injured🇺🇲1st🕊#SpaceHost| stop tyranny | USMC OIF #DAV| Founder,#Logistics #Shipping #alt_Finance|Route Cause Analyst DoN |-Be the change-

The Tinfôil Tricõrn 🇺🇸

@TinfoilTricorn

News & commentary, liberty for tech, informed consent & arms of the modern era, recognized source of news and fun. #SpacesHost retweets are not endorsements.
-

Ended:

Apr 8

- Speakers: 2

- Duration: 4h 22m

610
-

Ended:

Feb 13

- Speakers: 6

- Duration: 16m

39
-

Ended:

Jun 5

- Speakers: 20

- Duration: 7h 40m

661

-

Ended:

Feb 25

- Speakers: 35

- Duration: 5h 38m

980

<