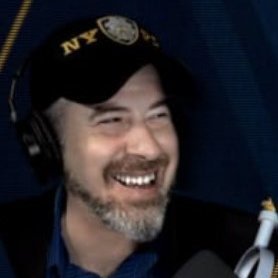 The Following Program
Fiery, but mostly funny host of The Following Program. NY Litigator. Try this: https://t.co/r9FoXuYlQ8
You found me. You beat Twitter
Captured Spaces

5

Avg. Participants

405

Spaces last 30 days

1
Knowledge is Power-Proud Host of Pirate Radio https://t.co/FYCQP5e7Wm (Fridays-11:30PM-est. Space-Thursdays) Founder of @CreadoMedia

Freedom of Speech. Brexiteer. Patriotic. Medieval History. Twitter has me shadow banned so I cannot follow anyone🤦🏼‍♀️

Shitposter Supreme | Alt/F4 | Shitlib Conservative Anarchist | BLM/All Lives Matter | ACAB | Balkan Orthodox Catholic Atheist Muslim Jew | CEO of Myself

Cognitive Dissonance begins & ends with you! Psycho Intel Analyst, Sarcasm Special Ops Sniper. Living free is all I'll ever know-Amor Fati. Say YES to the fight

Married. 0311 Mom. Five kids. Small business VP. Proud Idahoan, California refugee. Knitter. Unapologetic Conservative. Freedom over fear.