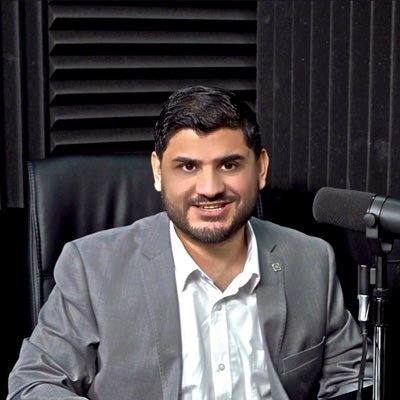 Sulaiman Ahmed
Investigative Journalist, PHD Candidate, MA Philosophy, PGCE Mathematics, LLB Law, Author and Blogger
UK
Captured Spaces

38

Avg. Participants

12,095

Spaces last 30 days

6
SummerPakhtun

@SummerPakhtun

Activist - Justice, Morality & Faith | Twitter #Spaceshost | Upcoming Podcast

Rafael Goldstone

@RafaelGoldstone

Revert | Entrepreneur - 9 Figure Business | Seeker of Truth & Knowledge | Advocate for Peace & Justice

𝘾𝙚𝙧𝙧𝙖

@Cerra__

I only love dogs. I often express my opinions in Spaces. ♥️Copper Bear Forever ♥️ #SpacesHost Co-Hostess with the Mostest!

SherLate

@SherLate

Hard times create strong men, strong men create good times, good times create weak men, and weak men create hard times. #FreeTheTates

Phenomenology

@BerryRazi

Memes and #SpacesHost Thought Provoking and Humorous Dialogue W Leaders Like @KariLake @RealMikeLindell @VivekGRamaswamy.