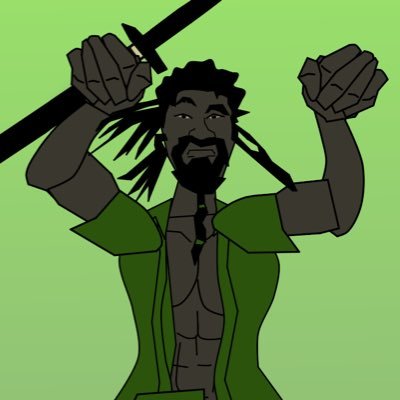 K Santino Blackartist 🇸🇸🇺🇸
1st South Sudanese 🇸🇸 to sell an NFT, animator, comicartist, #ksantino #Spacehost #NFTs,#SSOT, https://t.co/6J9gClNN67
Metaverse
Captured Spaces

566

Avg. Participants

66

Spaces last 30 days

33
Phattyx Vibes

@Fattyx_vibes

A passionate photographer and video editor. My art is to bring the beauty of the world around us to your attention. https://t.co/ZprX5A0dhx

BlackLotus 🌱🌱

@theBlacklotus26

OBSERVER. [email protected]

Prevail☠

@ThatUglybboy

A Black Man, Lover and Promoter of The Black Culture 🖤🦅|An Artist of The Black Culture 🖤🎭.| #Oolami |#TopNotchArtist |#thatuglyboy #NFT| AI Artist👽|🌵Fam🌵

EpiffaniesNFT (The Infinite Creator)

@epifanniesnft

digital artist/graphicdesigner,nft creator&collector/,poet,digital painter,3d Animations,collage,Abstract,AI artist.Multifaceted artist #epiffaniesnft

Minas Sanim Art

@Minas_Sanim

I am a multidisciplinary Artist. I live or die for my Art. #MinasSanimArt #NFTs

o.Shirya

@o_Shirya

Hey 👋🏽 everyone. I'm freelance architect , illustrator & you may say just a dreamer from Siberia.
-

Starts:

1h from now