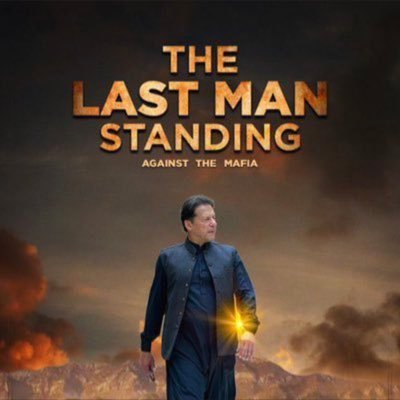 Salman Khan
Keen interest in Science and Technology, Geo-politics, Economics, peace and prosperity of South Asian region. RTs ≠ Endorsements #IAmImranKhan
Searching…..
Captured Spaces

71

Avg. Participants

1,482

Spaces last 30 days

1
Shehryar Bukhari

@ShehryarReal

@ImranKhanPTI Junooni | Entrepreneur, Investor and Philanthropist | 19+ years of global consulting experience at two of the Big4 Management Consulting firms.

Dr NA

@drna222

Supporting @ImranKhanPTI vision of #HaqeeqiAzadi | Music 🎶, Poetry & Cricket ❤️ RTs & QTs are not endorsements

AlphaBravoCharlie

@alphabravo1947

True Pakistani 🇵🇰, Lahori, Kashmiri, کشمیر بنے گا پاکستان ❤️🇵🇰! 🤲🏼 iA Ultimate Leader Prime Minister Imran Khan All the Wayyyyyy!!

Arshad Sharif

@AllyReza14

I dont offer my info on a plate, its not very interesting anyway; just ask I may surprise you. In the meantime اَللّهُمَّ عَجِّل لِوَلیِّکَ الفَرَج

Dr.Ash

@DrAsh313

 #HumanPsychology #MentalHealth #PTSD #AntiFascism #AntiRacism #AntiCapitalist #AntiImperialism #AntiNeoFeudalism #AntiNeoColonialism #InternationalRelations 

Abdul Khan

@AbdulKhan50Cal

People who are interested in doing something will do it when it's convenient, People who are COMMITTED will do it no matter what !