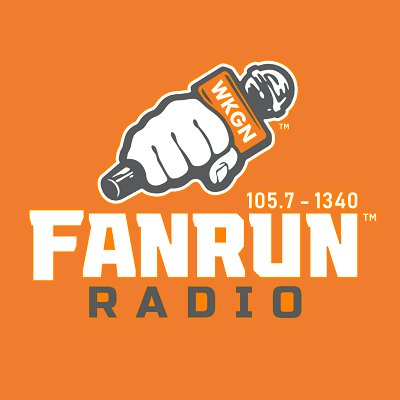 FOX Sports Knoxville
Fanrun Radio, on-air, online and on your phone. Get the App: https://t.co/0Gsqztf7hE WKGN-AM 1340 FM 105.7. Call In:(865)-546-8200
Knoxville, TN
Captured Spaces

12

Avg. Participants

1,219

Spaces last 30 days

2
Davey Hudson

@Davey_Hudson

6th Member of the Backstreet Boys | Producer @Outkick | Cohost The Voluntary Reaction @FOXSportsKnox | Tennessee College of Law

Charley Collier

@ccollier64

UT alum | Host of The Blitz on @FOXSportsKnox | Voice of Morristown West Sports on WMTN | PxP for JockJive sports | I've bet Tony Finau every week for 4 years

Marcus Young

@RomanTheFree

A hockey fanatic. Movie goer. Tiny Podcaster. Intern for The Drive @FOXSportsKnox a.k.a JoJo the Idiot Wonderboy

Russell Smith

@Russell___Smith

Host of The Drive M-F 3-6pm on @foxsportsknox & Voluntary Reaction #Vols postgame shows. Attendance, as always, is mandatory.
-

Ended:

Mar 19

- Speakers: 29

- Duration: 3h 13m

2,266

-

Ended:

Mar 12

- Speakers: 9

- Duration: 1h 36m

748

-

Ended:

Feb 16

- Speakers: 19

- Duration: 2h 08m

1,843

-

Ended:

Jan 12

- Speakers: 7

- Duration: 1h 08m

91

-

Ended:

Nov 19 2022

- Speakers: 14

- Duration: 1h 18m

528

-

Ended:

Nov 2 2022

- Speakers: 17

- Duration: 2h 22m

1,596

-

Ended:

Oct 15 2022

- Speakers: 6

- Duration: 57m

284

-

Ended:

Sep 25 2022

- Speakers: 53

- Duration: 4h 08m

2,886

-

Ended:

Sep 24 2022

- Speakers: 8

- Duration: 20m

1,111

-

Ended:

Jun 12 2022

- Speakers: 20

- Duration: 1h 38m

1,361

-

Ended:

Jun 5 2022

- Speakers: 12

- Duration: 1h 47m

1,221

-

Ended:

Feb 2 2022

- Speakers: 11

- Duration: 1h 54m

698