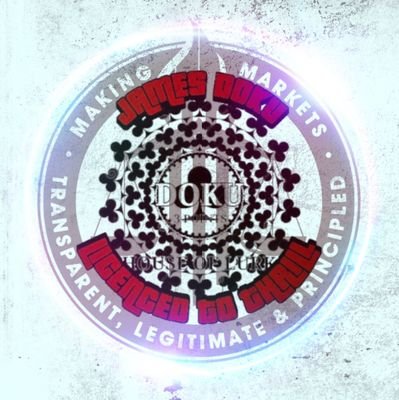 Doku HL SD
The Circus Show, Earth.
Captured Spaces

49

Avg. Participants

185

Spaces last 30 days

2
x2 sean

@shaayne21

Free and Fair markets advocate, Firefighter, Graphic Designer and Social Media Mngr. #ΘΔΧ #RetailUnited Co-Founder. @retailunitedag #RetailUnited_AG

MARDÜK the META® Guy

@MetaGuyMarduk

Co-Founder of M.M.T.L.P. ⚖📚 Chef👨‍🍳, Painter🖌, Guitarist🎸, Cat Dad😻, Gambit🃏♠🃏♥🃏♣🃏♦🃏😎 META® Investor #GoBeyond🦋 https://t.co/CNFfoNaWjT - https://t.co/Yme1X3Jt48

Retail United Advocacy Group

@RetailUnited_AG

Informational account for launch of the @RetailUnitedAG full market transparency campaign.
Electrical & Cyber Security SME 🇺🇸Full Time Trader #AmericaFirst #BackTheBlue #ProLife #NFA Laissez le bon temps rouler #TNVOLS #SAINTS #CUBS #REDWINGS

I'm a U.S. Marine Corps Veteran, now fighting on the frontlines against Stock Market corruption. Get Rich Or Die Buying!🙌💎🙌 $AMC $GTII $MMTLP #SpacesHost

Free and Fair markets advocate, Firefighter, Graphic Designer and Social Media Mngr. #ΘΔΧ #RetailUnited Co-Founder. @retailunitedag #RetailUnited_AG

I am taking life one day at a time and learning everything I can along the way! NOTHING I SAY IS ADVICE OF ANY KIND

pronounced: qwin-tain-mint | Youtube Channel | $mmtlp and $gtii shareholder looking for justice. Rip Susan 🕊️ Rip Tony 🕊️ Rip Ben 🕊️ #httc